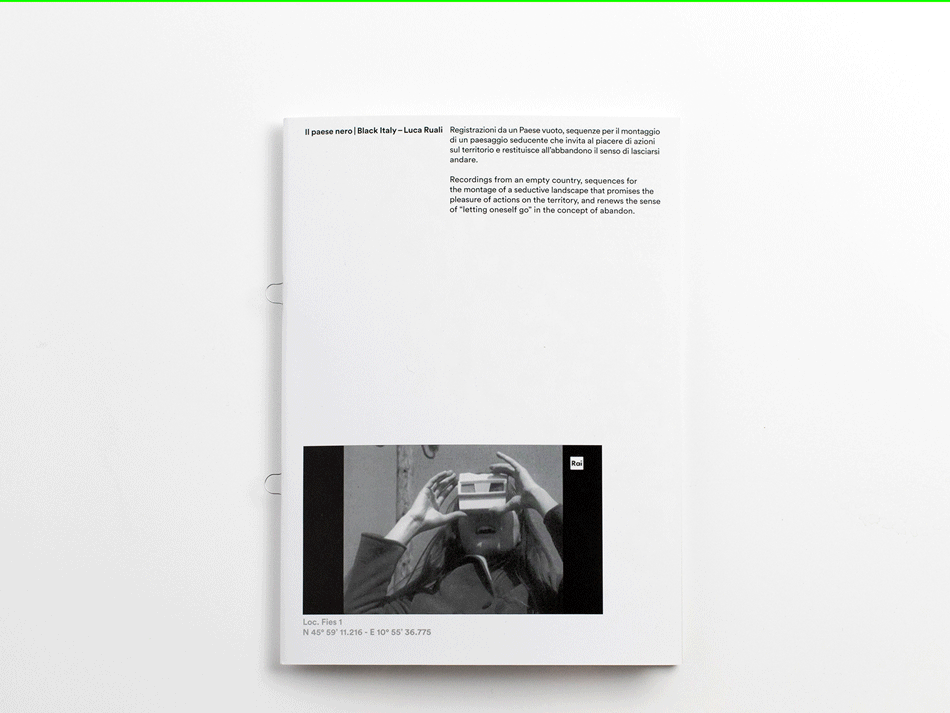 Il paese nero | Black Italy
Luca Ruali,
Il paese nero | Black Italy
, in
Loc. Fies 1
, bruno, Venezia, 2019
ISBN 9788899058272
Distributed by Motto
Dal dopoguerra in Italia sono stati abbandonati migliaia di paesi e i desideri delle persone si sono uniformati a immaginari urbani. Le foto notturne dal satellite rivelano l'abbandono dell'Appennino e delle Prealpi: sono illuminate solo le aree urbane collegate da strade e ferrovie veloci, oltre questa unica città luminosa c'è un paese nero.
Il paese nero / Black Italy è un archivio di registrazioni da un Paese vuoto, sequenze per il montaggio di un paesaggio seducente che invita al piacere di azioni sul territorio e restituisce all'abbandono il senso di lasciarsi andare.
/
Since the postwar period in Italy thousands of towns have been abandoned, and people's desires have flattened into uniformly urban imagery. Nocturnal satellite photographs reveal the desertion of the Apennines and the Pre-Alps: only the urban areas connected by fast rail service and roads are illuminated. Beyond this single, sprawling luminous city there is a black country.
Il paese nero / Black Italy is an archive of recordings from an empty country, sequences for the montage of a seductive landscape that promises the pleasure of actions on the territory, and renews the sense of letting oneself go in the concept of abandon.
(read more)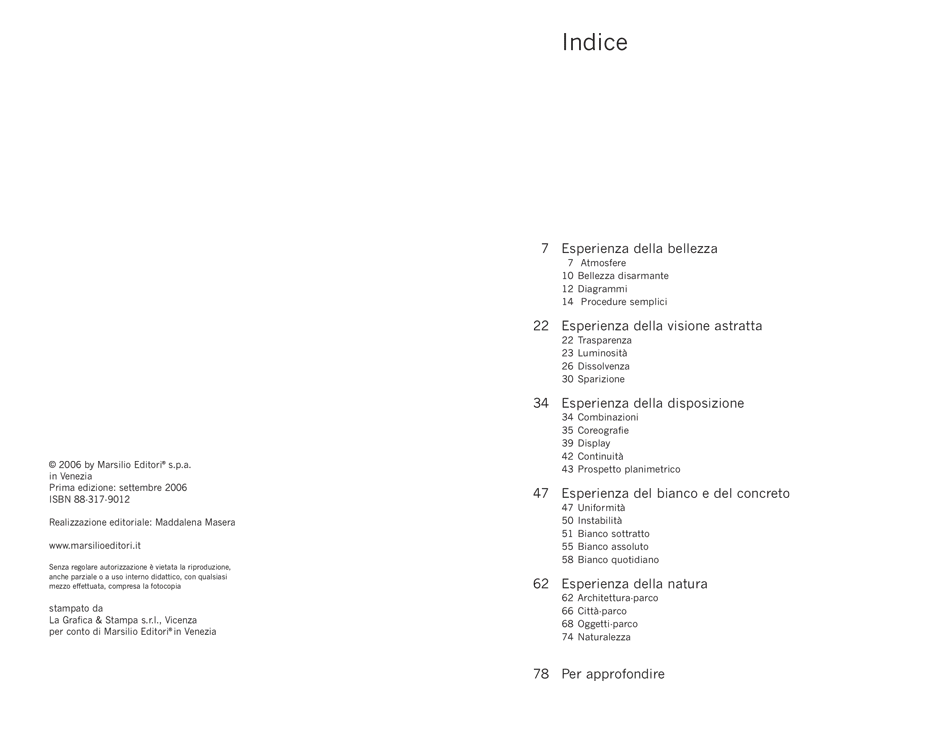 Sanaa. Kazuyo Sejima, Ryue Nishizawa. Bellezza disarmante
di Luca Ruali e Mariella Tesse
Universale di architettura, curated by Antonino Saggio
© 2006 by Marsilio Editori, Venezia
ISBN 88-317-9912 Tattiche narrative di riappropriazione edilizia Teatri Abitanti ICSplat, Camping of permanent research, Agenzia di investigazione paesaggi in movimento Teatro Valle Occupato, Nuovo Cinema Palazzo 24-30 Aprile 2012 Roma